I started appreciating the wonders of conditional formatting when I was working in Ad Operations and in charge of a daily delivery report, which was basically a giant data dump on all currently live ad units. It was my job to parse through the data and figure out which units were at risk of underdelivering (and losing us money!) so we could take action to prevent it. But at any given time, there are hundreds of ad units running, and what was I going to do, read through them row by row?!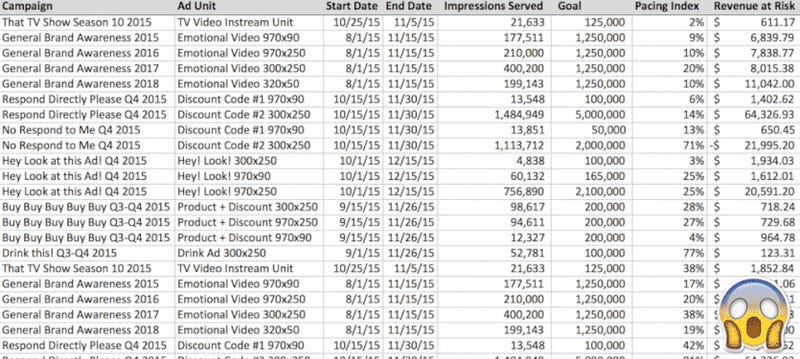 That's where conditional formatting came to my rescue. I used conditional formatting to highlight the rows that were most important, with different colors to signal varying priority levels, based on how much money was at risk and how long we had to fix it. So out of hundreds of rows, I could quickly and easily find and focus on the 12 that needed attention.


I'll go over the basics of working with conditional formatting here, and then you can check out my next post on some advanced topics so you can become a true conditional formatting master. You'll never have to stare blindly at too much data again!